Our recent work
COLUMBUS BRAND IDENTITY DESIGN SERVICES
Whether you are just getting started on your business or looking to rebrand your existing company, our branding material design in Columbus, Ohio, is exactly what you need to take your brand identity to new heights.
Your brand is your company. Your brand identity is what sets you apart from others in your industry and what makes you recognizable to your audience. Everything from your website packaging to your promotional materials — and even your email signature — should communicate a consistent brand strategy and a consistent brand message in visual imagery across channels. This includes integrating your logo and hopefully a catchy tagline into relevant areas of your brand identity.
ARH Media Solutions is a branding design company in Columbus, Ohio, that can help you do that. We have 90+ years of combined experience in all areas of marketing, branding and advertising. We will not only design a snappy logo for the new website we create, but we can also provide you with all of the branding materials you will ever need: from business cards to online stationery, slick 4-color brochures, coffee mugs, and T-shirts. We even design and install storefront and street signage.
What Exactly is Brand Identity?
It's all of the visible elements that make up your brand. Think about your logo, your website, your advertisements and your signage, and even the color palette that you choose to use for your brand. All of these elements work together to leave a lasting image and impression in your customer's mind. A successful brand identity is what allows you to stand out from the crowd.
Nike is possibly the best-known example of a well-known brand identity. Nike's infamous "swoosh" has become easily recognizable and the brand identity can be found on its website, advertising and products.
Brand Identity Frequently Asked Questions
What kind of clients do you typically work with on branding material design in Columbus, Ohio?
As a Columbus brand identity company, we work with clients from a broad range of industries and niches, such as:
Statewide associations
Universities
Law firms
Retail businesses
Restaurants
Non-profit organizations and churches
Service providers such as automotive repair shops
In 2021, ARH Media Solutions designed a new website and clever new logo for Second Chance Consignment, a popular women's boutique in suburban Columbus. The client liked the new look so much, she had us install logo decals and consignment signage in her windows. Besides signage and decals, we also produced new consignment and business cards, thank you cards, and envelopes.
Owner Mary Weldon had this to say about our work: "I am so happy with the final result and my customers are continually commenting on what a great website we now have! ARH Media Solutions also developed a new store logo, business cards, stationery, pamphlets, and new logo decals for our storefront. And the price was very reasonable! They come highly recommended."
What other services does your company offer?
Other services we offer include:
Website design
Search Engine Optimization
Website photography and videography
Logo design
Signage design and installation
Website hosting and maintenance
Google Business Profile optimization
Connect with Our Award-Winning Columbus Branding Design Company ARH Media Solutions
ARH Media Solutions is proud to have been named one of the best web developers in Columbus by Expertise.com in 2022. Expertise.com reviews top service professionals across an array of industries in the United States in an effort to provide customers with the best of the best companies. If you're ready to get started on your brand identity redesign, connect with us today over email, or by filling out our Free Estimate form below.
We'll be in touch soon to get started on searching for your new visual identity.
Our recent work
Graphic designer Paul Obringer (above) not only designs logos, but also installs storefront and street signage for ARH Media Solutions' clients.
Our recent work
Graphic designer Paul Obringer (above) not only designs logos, but also installs storefront and street signage for ARH Media Solutions' clients.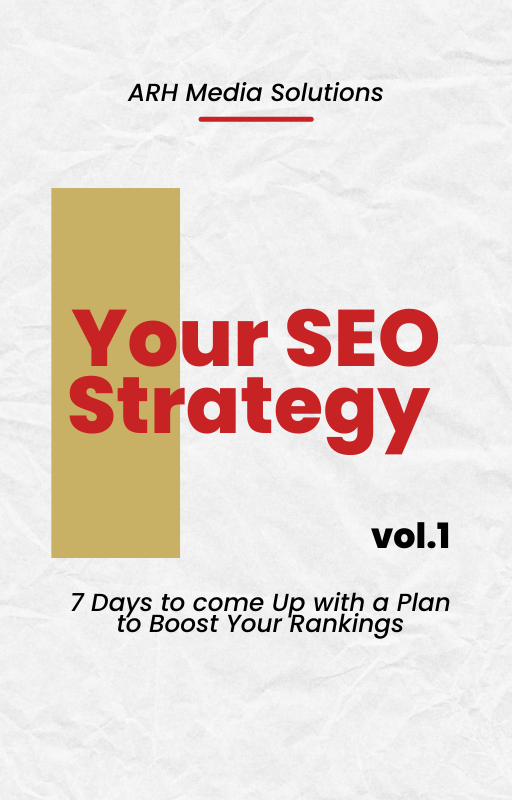 FREE E-BOOK
Your SEO Strategy
7 Days to come Up with a Plan to Boost Your Rankings
DOWNLOAD THE E-BOOK