Our recent work
GOOGLE BUSINESS PROFILE OPTIMIZATION SERVICES IN COLUMBUS, OHIO
Many business owners are missing out on an opportunity to boost their Google search rankings. And it's FREE. Google Business Profile (formerly called Google My Business) is displayed every time someone searches your business on the web. It should provide your business information — address, phone number, email, website URL — and is where your Google reviews are housed. You can also share photos and videos in your Google Business Profile listing and make posts similar to social media.
Why is it so important that you display a fully optimized Google Business Profile page? It's simple: Google treats Google Business Profile like a second website for your business and it plays a major factor in your search ranking and what page you appear on for your primary keywords.
So why would you pass up the chance to do that? Busy small business owners often don't have the time nor the know-how to prioritize their Google Business Profile optimization. That's why ARH Media Solutions now offers a new Google My Business Optimization service for clients. We'll do the heavy lifting for you by claiming your business on Google Business Profile - and if you haven't already done so - and work with you the client to develop a business description, categories and keywords, and add photos and videos that will help increase your Google search ranking. We have the expertise to properly optimize your listing for maximum visibility.
And a better ranking in Google search and Maps results in more clicks on your website, more phone calls, increased prospects and new customers, and revenue growth for your business.
Google Business Profile Optimization Frequently Asked Questions
What's the cost-benefit to a Google My Business optimization?
Google Ads are expensive and don't always produce results. And most businesses can't afford to the play the Google Ads game. On the other hand, Google My Business optimization is free and enhances your Google search exposure and attracts increased engagement and reviews.
How quickly will optimizing my Google My Business page result in increased business?
Many businesses see a measurable increase in their Google search ranking and increased traffic to their website within a month.
How important are the Google reviews on your Google Business Profile page?
The total number and quality of your Google reviews play a major role in your Google search ranking. You can have 200 5-star reviews on Airbnb, but it's the Google reviews that matter when it comes to your search visibility. Your Google reviews indicate the health of your business in a results-driven environment. Potential customers often decide which company to do business with based on the number of 5-star reviews on a Google Business Profile page. You can block-save your GBP review link and simply email it to a recent client requesting they leave you a positive review. It's that simple to build your reviews, one by one.
How do the posts work on Google Business Profile?
This may be the most underutilized aspect of Google Business Profile. You can easily repurpose social media posts to your GBP page, as well events you are hosting, new products you are selling, blogs, and Q & A posts. Regularly posting on your Google Business Profile page attracts Google's attention as well as keeps your customers informed about your business activities and other information they should know.
What are some little-know features that Google Business Profile offers?
Google Business Profile has a "Questions and Answers" feature where you can build a Frequently Asked Questions (FAQs) section similar to what you often see on websites. This gives Google more insight about your business, which will help your listing rank when people are searching for your products and services. It may also reduce the time you spend answering the same questions over and over again.
How much do ARH Media Solutions' Google Business Profile Optimization services cost?
We provide your Google Business Profile optimization as part of our fees when designing a new client website. Independent of a website design project, we assess a one-time $300 fee to optimize the Google Business Profile listing. We charge additional fees for managing the listing on an ongoing basis.
Google Business Profile Services in Columbus, Ohio
Google Business Profile is a powerful marketing tool that can help businesses increase their online visibility and drive more traffic to their website. But many business owners don't take advantage of all that GBP has to offer because they assume creating and managing a listing is too difficult. Let ARH Media Solutions optimize your Google Business Profile listing for you. Contact us today by email or fill out the Free Estimate form below.
Our recent work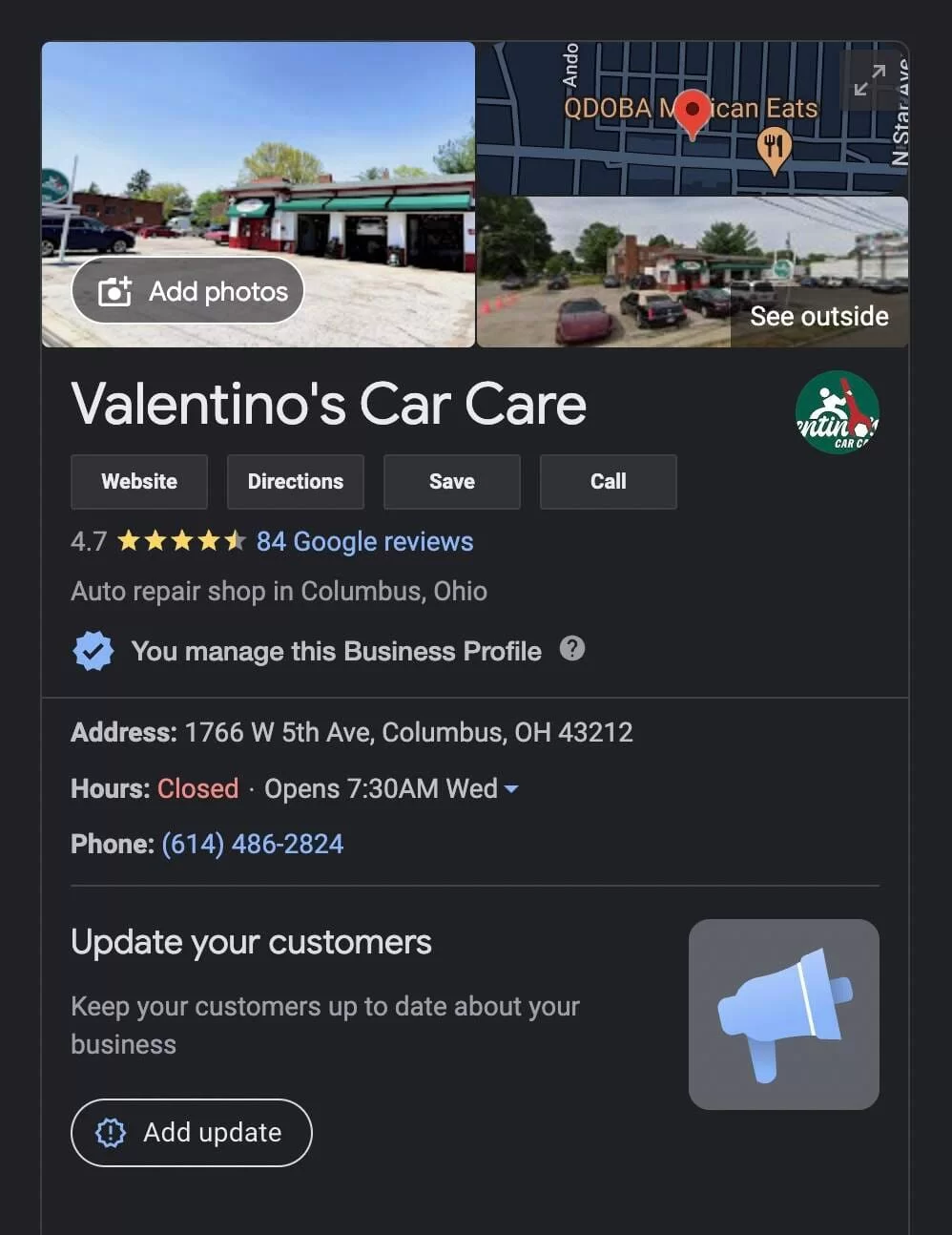 Valentino's Google Business Profile Listing
Our recent work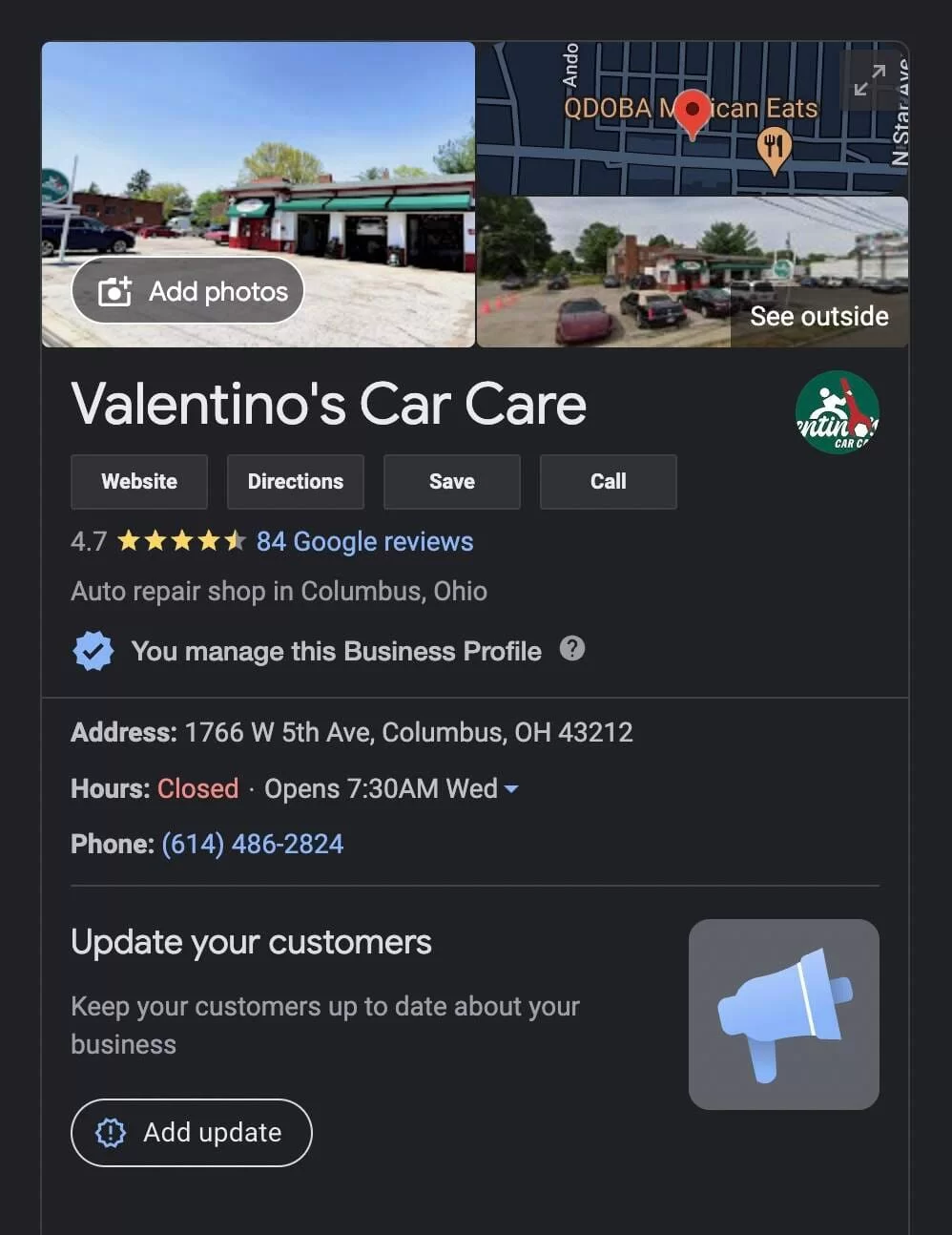 Valentino's Google Business Profile Listing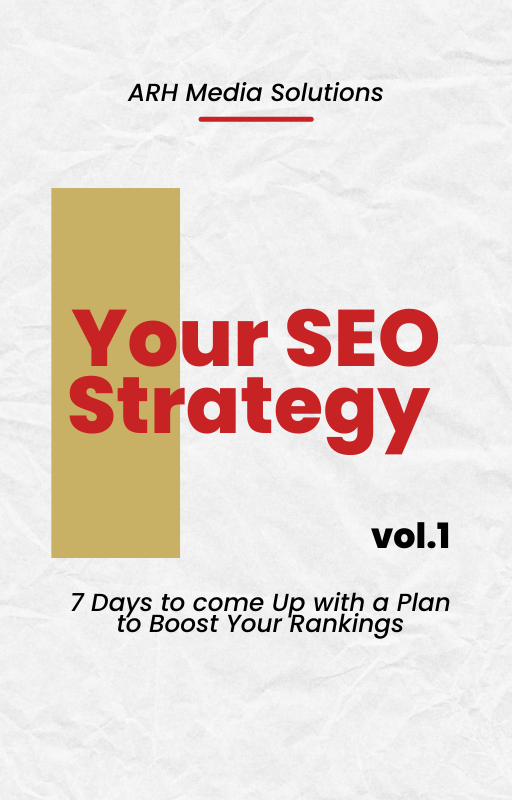 FREE E-BOOK
Your SEO Strategy
7 Days to come Up with a Plan to Boost Your Rankings
DOWNLOAD THE E-BOOK