By Bill | Posted on Jun 14, 2018
EMS SITES RANKING #1 IN GOOGLE SEARCH
In our business, there's nothing more satisfying than designing a website and having that site land in Google's 3-pack at the top of a page 1 search. It's a good reason to turn cartwheels in our office. It's as good as it gets. So we had reason to cheer again the other week when we entered the primary keywords we optimized for Lord of Life Lutheran Church's website we designed and, low and beyond, there they were ranked #1 in the 3-pack for "Lutheran churches Columbus Ohio" and "Lutheran churches Ohio." Both keyword phrases are quite competitive, with numerous Lutheran churches located in Columbus and Ohio. Today, three years after launch, Lord of Life remains #1 on Google for both keyword searches.

The ranking appeared two months after the website launch. It marked the third time in 16 months that one of Estep Media Solutions' websites debuted at #1 in a 3-pack search soon after the site went live. Franksmarathon.com went to #1 on page 1 for "auto care service Upper Arlington" a mere two weeks after launch and planksonbroadway.com was #1 in the 3-pack for "restaurants Grove City Ohio" three months after launch. It can take Google up to three to six months to crawl a new website and rank it.

Most of the websites designed by Estep Media Solutions have ranked on page 1 of Google for their primary keywords. Most sites were not ranked on page 1 before.

The foundation of ranking at the top of a Google search is Search Engine Optimization (SEO), and that all starts with optimizing your business website for the best keywords possible. Keyword research is a critical part of SEO, as well as on-page SEO — the organic practice of optimizing web pages to rank higher in search engines through title tags and H1 and H2 tags.

There are other factors that can influence your website's Google ranking. Contact us at 614-306-9378 or feedback@estepmediasolutions.com to discuss website design and how we can get your business on the first page of Google.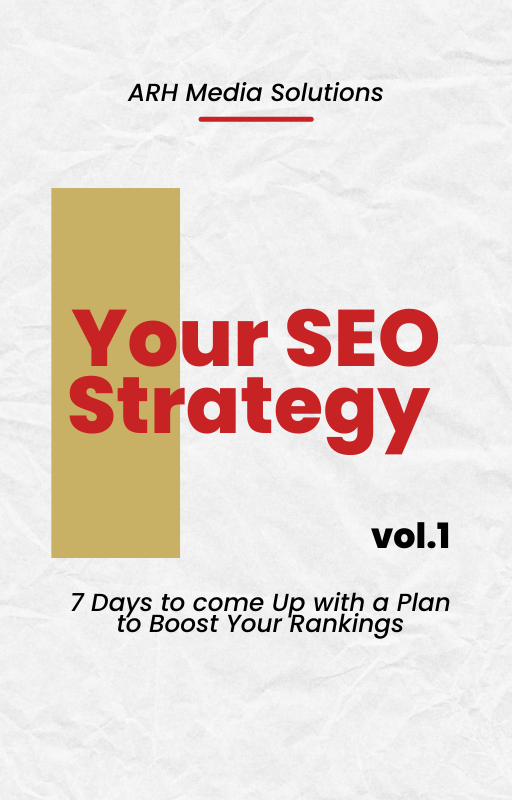 FREE E-BOOK
Your SEO Strategy
7 Days to come Up with a Plan to Boost Your Rankings
DOWNLOAD THE E-BOOK