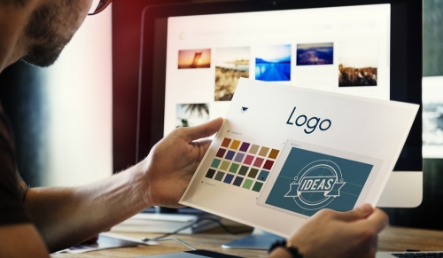 By Amy | Posted on Apr 23, 2023
A NEW LOGO DESIGN IS WELL WORTH THE EXPENSE
When it comes to small business marketing, we'd like to think having a website as your online placeholder is the most important thing you can do. But a close second would be designing a logo. All too often, businesses will create a new website and not want to spend the money for a new logo design at the same time. Bad move. More so than your site, your logo is your brand identity. A distinctive logo used consistently — same fonts and color combinations — will appear on your website, on your business cards, on your storefront, and maybe even on your back car window. It should scream your business.
ARH Media Solutions' logo designer, Paul Obringer, has been changing the face of businesses and organizations for more than 35 years now. He knows logos. He knows what works and what doesn't. He says the average life of a logo can be as long as 10 years. "And when you look at it over 10 years, that's a very minimal investment," he says. Since your logo will define your business, careful attention should be given to the fonts and colors you select, Paul says. "Typically, most businesses stay with the same fonts and colors in all their marketing materials," including print brochures and websites. "You can't be using different fonts all the time. It's about trust and reliability. People won't know who you are." Obringer's goal is to design a logo that is "simple, memorable, one that folks can recall quickly. Something about it sticks in your head, just like a musical jingle. "It's about what persona you want to take on. What do you want people to know you for?"
When structuring a logo, Obringer goes for the "abstract but clear" approach. "A tagline is very integral to the overall logo design. You want the tagline and graphics to work together. We designed a logo for an attorney and the tagline was 'You deserve every red cent.' That said it all and worked very well for him." Paul's work has benefited several ARH Media Services clients over the past two years, including Rustic Ravines, Sakasci Diamonds, Fresco Furnishings, Suzy's Helping Hands and 3S Painting. To get started on your logo design and inquire about pricing, contact (828) 513-0969 or send us an email at hello@arhmediasolutions.com.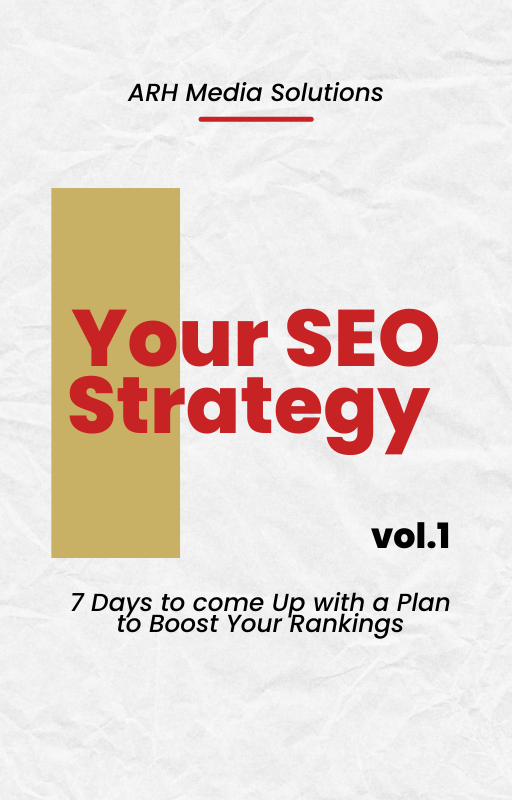 FREE E-BOOK
Your SEO Strategy
7 Days to come Up with a Plan to Boost Your Rankings
DOWNLOAD THE E-BOOK