By | Posted on Jun 07, 2018
GO MOBILE NOW OR GET LEFT BEHIND BY GOOGLE
Every time we check out a website on our smartphone and discover it isn't mobile optimized, we want to scream "WHY?" at the top of our lungs. Not only is a non-mobile website difficult and annoying to read on a phone — who doesn't enjoy pinching your phone screen to enlarge the page so it's readable? — but most users will quickly close your site and never return, according to statistics. They'll look for a competitors' mobile responsive website that's easier to read.

But here's the best reason to have a mobile-optimized website: Google announced in January 2018 that it had begun its much-discussed "mobile-first" indexing of websites for search rankings, using the mobile version of a website's content to index its pages instead of the desktop version as in the past. Your mobile version is now considered the primary version of your website.

Google began transitioning to the mobile-first indexing of sites and notifying businesses through Google Search Console in early 2018. Google fired a warning shot in 2015 that they were moving in that direction, boosting the ranking then of websites that were mobile-friendly. Estep Media Solutions has been designing only mobile-optimized websites since 2015.

According to Clutch, 17 percent of websites today are not mobile optimized. Statistics vary, but it's agreed that mobile traffic — smartphones and tablets — now accounts for well over 50 percent of total online traffic. And one estimate projects that mobile device usage will average nearly 80 percent by the end of 2018 due to Google's "mobile-first" indexing.

Possibly the most telling statistics? That 57 percent of internet users won't recommend a business without a mobile responsive website and 8 in 10 customers will immediately stop engaging with a site that doesn't display well on their device, according to ironpaper.com.

So what are you waiting for? If your site isn't mobile, it's probably due for a Responsive Web Design any way. So give Estep Media Solutions a call at 614-306-9378 and we'll get started.

Go mobile and do it now!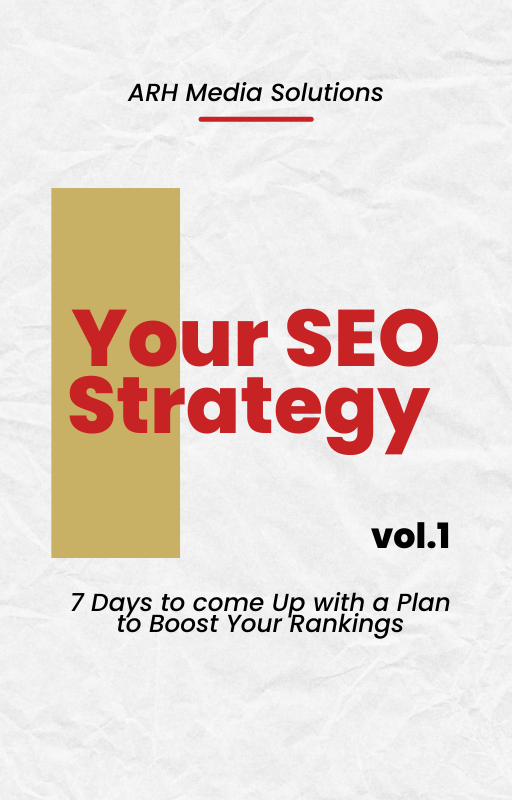 FREE E-BOOK
Your SEO Strategy
7 Days to come Up with a Plan to Boost Your Rankings
DOWNLOAD THE E-BOOK