By | Posted on Jun 22, 2018
Key Steps in App Development Process
Mobile app development has been an increasing field for several years now. When you have an idea for a mobile app, it can be tempting to jump in headfirst with little prep work done. But when you take the time to take stock of your idea and the tools, resources, and help available to you before getting started, you are going to have a much more developed mobile app on completion and save yourself some serious money in the process. With so much information out there, it can be useful to work with a custom mobile app development company on your idea.
When looking at steps to take before starting mobile app development, there are several to keep in mind. These steps will help prepare you for the mobile app development stage and can help save you costly and frustrating mistakes in the long run.
Research Your Market
Before moving forward with any kind of idea, you want to be well informed about the market you are going to be involved with. Research will inform you of what apps are available in the market and what gap your app can help to fill. 
Market research will also help you discover: 
• Who are your competitors and what are their customers saying about them?
• What gap can your app fill in the market?
• Are there apps with similar ideas currently? What about your app will make it different to these other apps?
Any mobile app development company will be able to tell you that understanding your market before stepping into the development stage will be a way to ensure that your app stands out from the crowd. By understanding the market and your general audience, you will have the proper foothold to build a strong user base once your app is completed.
iOS, Android, or Both
Determining the operating system that you want to create your mobile app for is a huge part of the pre-development process. Selecting either iOS, Android, or both will give you an idea of the money and time that will be required when entering the mobile app development. 
If you have a limited budget, working with an iOS application development company might be the way to go if you are interested in staying at a certain price point. A team of experienced mobile app developers can assist in keeping your chosen operating system at the forefront of the app development process! 
Choosing the right platform will be a major decision you make in regards to your mobile app. Knowing your future user base and their needs thanks to the market research step will be a huge help in this process.
Choosing An App Development Approach
Choosing an app development approach, on your own terms or with the help of a custom Android app development company, is another important step. App development approaches will depend on time and budget requirements for you!
The three types of app development approaches include:
• Native: These apps tend to deliver the best user experience but need notable time and skill to be developed. Working with an iOS application development company might be the way to go for native apps.
• Web: Web apps are more budget friendly, can run across multiple platforms, and are quicker to develop. They do have less power than native apps.
• Hybrid: This approach is utilized often in the mobile app space. It combines elements from both native and web apps to get the best from both schools! 
When deciding on what app development approach to use, looking at your market research and consulting a custom mobile app development company can be a surefire way to know you have made the best decision.
Taking the above steps into consideration when before you start mobile app development will allow you to have a great starting point.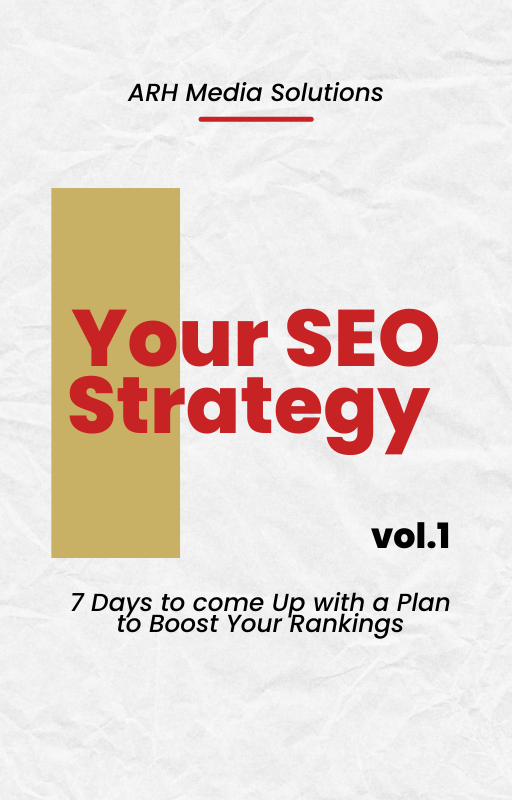 FREE E-BOOK
Your SEO Strategy
7 Days to come Up with a Plan to Boost Your Rankings
DOWNLOAD THE E-BOOK